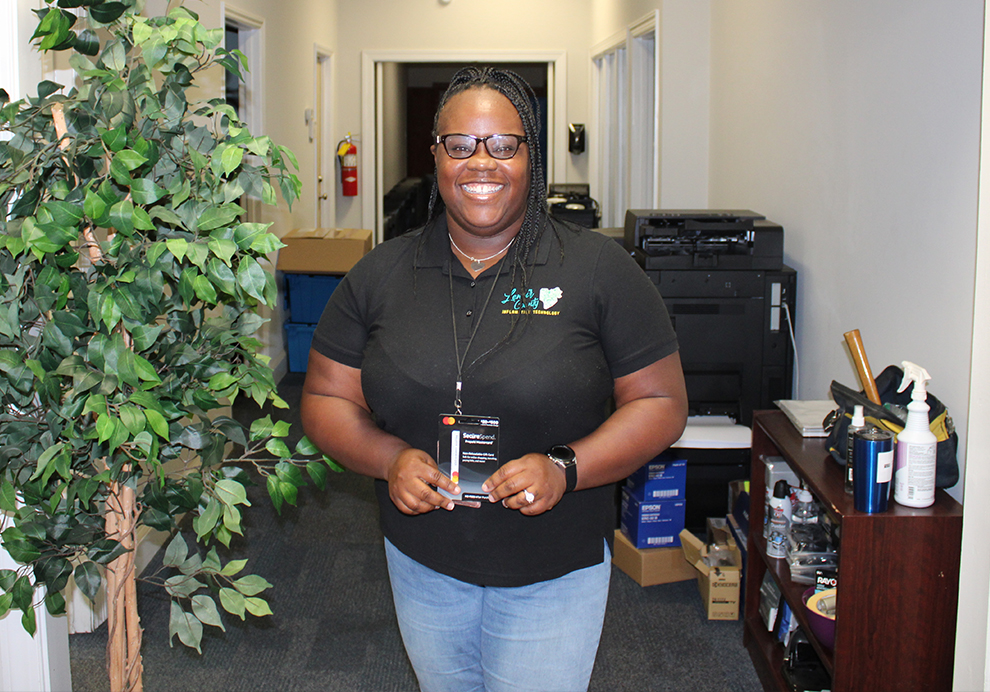 Superior Job Performance, Professionalism, Leadership Innovation, Customer Focus, & Integrity
These are the attributes Jameka Cox has demonstrated to her staff and others, making her the Counties latest recipient of Employee of the Quarter!
"Jameka makes a difference everyday! She has worked to implement many solutions behind the scenes to ensure everything runs smoothly." "Working in IT can be stressful at times, but knowing Jameka is here, takes a huge weight off our shoulders!"
"She handles her job responsibilities with grace, patience, and dedication. Jameka is a wonderful example of leadership; she treats her employees with respect and cares about them personally and professionally."
Please join the Employee of the Quarter Committee in congratulating Jameka Cox!