Aging and Adult Services
The Lenoir County Department of Social Services' Aging and Adult Services works to promote the independence and enhance the dignity of Lenoir County's older adults, persons with disabilities and their families through a community-based system of opportunities, services, benefits and protections.
Adult Placement Services
Adult Placement Services help aging or disabled adults find appropriate living and health care arrangements. These services are available to individuals whose health, safety and well-being can no longer be maintained at home. Placement arrangements are made in adult care homes, nursing homes, other substitute homes, residential health care settings or institutions. Aging and disabled adults receive help to complete medical evaluations and financial applications and to locate and move to new settings. They also may receive counseling to help them adjust to change.
Adult placement services also help aging and disabled adults in the following situations:
Individuals unable to maintain themselves in their own homes independently or with available community or family supports.
Individuals living in substitute homes, residential health care facilities or institutions and needing assistance in relocating due to changes in level of care needed.
Those who need assistance in returning to more independent living arrangements.
Those who need assistance in adjusting to or maintaining their placements due to individual or family problems or a lack of resources.
Special Assistance In Home Program
The State and County Special Assistance In Home Program for Adults (SA/IH) provides a cash supplement to low income individuals who are at risk of entering a residential facility. SA/IH provides additional support services and income to individuals who would prefer to live at home. Case managers at the county departments of social services conduct comprehensive assessments to identify how certain factors would affect an individual's ability to live at home.
Primary factors include:
The functional status of the client and need for care and services.
Availability of family, friends and neighbors to provide care and services.
Availability and access to care and services from agencies and other formal service providers.
Ability to pay for housing.
Availability of affordable and safe housing.
The services assessment is needed to determine whether an applicant/recipient could remain safely at home and what services would be needed to assure that the applicant's needs are met. The case managers work directly with the recipients, families and other caregivers to develop a care plan that enables the recipient to live at home. The case managers, working with the recipient, establish the amount of the SA/IH payment and determine how the payment will be used.
Adult Protective Services
Adults with disabilities may be vulnerable to abuse, neglect and exploitation. County departments of social services receive and evaluate reports to determine whether disabled adults are in need of protective services.
County agencies protect adults by:
Receiving reports and evaluating the need for protective services
Planning with the disabled adult, family or caregiver to identify and prevent abuse, neglect or exploitation
Reporting evidence of mistreatment to the District Attorney and various regulatory agencies
Initiating court action as necessary to protect the adult
Mobilizing essential services on behalf of the disabled adult
Disabled adults reported to be abused, neglected or exploited and in need of protective services are eligible to receive this service regardless of income.
Contact
If you have a concern that an older adult or an adult with disabilities is being exploited, abused or neglected, call the Lenoir County Department of Social Services at 252-559-6400, ext. 6210 and ask for Adult Services.
Guardianship Services
Guardianship Services are provided to individuals the court has deemed to be
incompetent and who have no one to act on their behalf. The director of Social Services is appointed to act and makes decisions regarding where an individual may live, authorize medical treatment and file status reports and accountings with the courts
In Home Aide Services
In-Home Aide services help individuals, who have functional, physical or mental impairments, accomplish their daily activities. In Home Aide Services are provided to individuals who need assistance with personal care and other needs such as light housekeeping and meal preparation to prevent premature placement into substitute living facilities.
Case Management
Case Management Services are provided to disabled adults and frail elderly who need assistance with financial management, accessing and coordinating services necessary to meet their basic living needs. This service is provided to enable the adult to remain living independently in the community.
Adult Care Home Monitoring
Adult care home monitoring is provided to all licensed Adult Care Homes and Family Care Homes in Lenoir County. Facilities are monitored to ensure compliance with rules and regulations. Consultation and technical assistance are provided to ensure compliance with state licensure rules.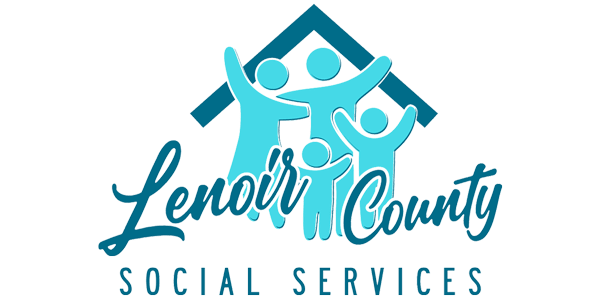 Lenoir County Department of Social Services
Phone: 252-559-6400
Administration, Personnel, Business Officer/Accounting
Fax - 252-559-6381
Adult Services & Child Welfare Services
Fax - 252-520-7878
Child Support Services
Fax - 252-559-6380
Economic Services (Food & Nutrition Services, Medicaid, Fraud, Energy, Transportation)
Fax - 252-559-6328 
Medicaid Expansion
Phone Number :252-559-6269
Email: lcdss@lenoircountync.gov
Physical Address:
130 W King Street
Kinston, NC 28501-4836
Mailing Address:
PO Box 6
Kinston, NC 28503-0006
Hours of Operation:
Monday, Tuesday, Thursday & Friday - 7:30am to 5:00pm
Wednesday – 7:30am to 12:00pm
Director: Jeff Harrison
Frequently Asked Questions