Project Overview
Lenoir County anticipates that the opening of the parkway will lead to increased interest in this part of the county. The project followed a four phase planning process. The phases—Project Initiation & Analysis, Visioning & Plan Development, Conceptual Plans, and Implementation & Adoption—generally overlapped, which is typical in land use planning. Each phase and deliverable was built on the preceding research. Much of the analysis was completed in the first two phases and vetted through the engagement process. This vetting and engagement process was instrumental in creating the recommendations and conceptual plans detailed in the report.
Harvey Parkway Area Study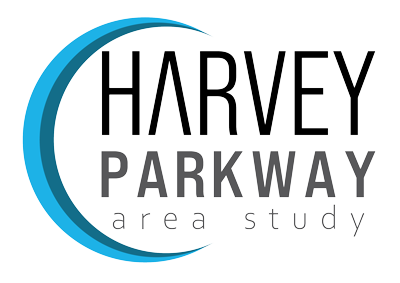 On March 1, 2021, NCDOT completed w​​ork to extend C.F. Harvey Parkway (N.C. 148) another 5.8 miles from N.C. 58 to N.C. 11 north of Kinston​. This project improves connectivity in northern Lenoir County, as users can now travel between U.S. 70, N.C. 58 and N.C. 11 on the parkway. It is anticipated that the opening of the parkway extension will benefit the whole area, including Global TransPark and other nearby employment centers.
The Harvey Parkway Area Study will serve as a strategic plan for the northern portion of Lenoir County. This Plan aims to clarify the intended development pattern around the Parkway and make recommendations to that will guide infrastructure and quality of life investments. In order to make these recommendations and determine improvements, the Plan utilized multiple opportunities for stakeholders, business owners, and community members to provide input on the future of this area.
Future Land Use Map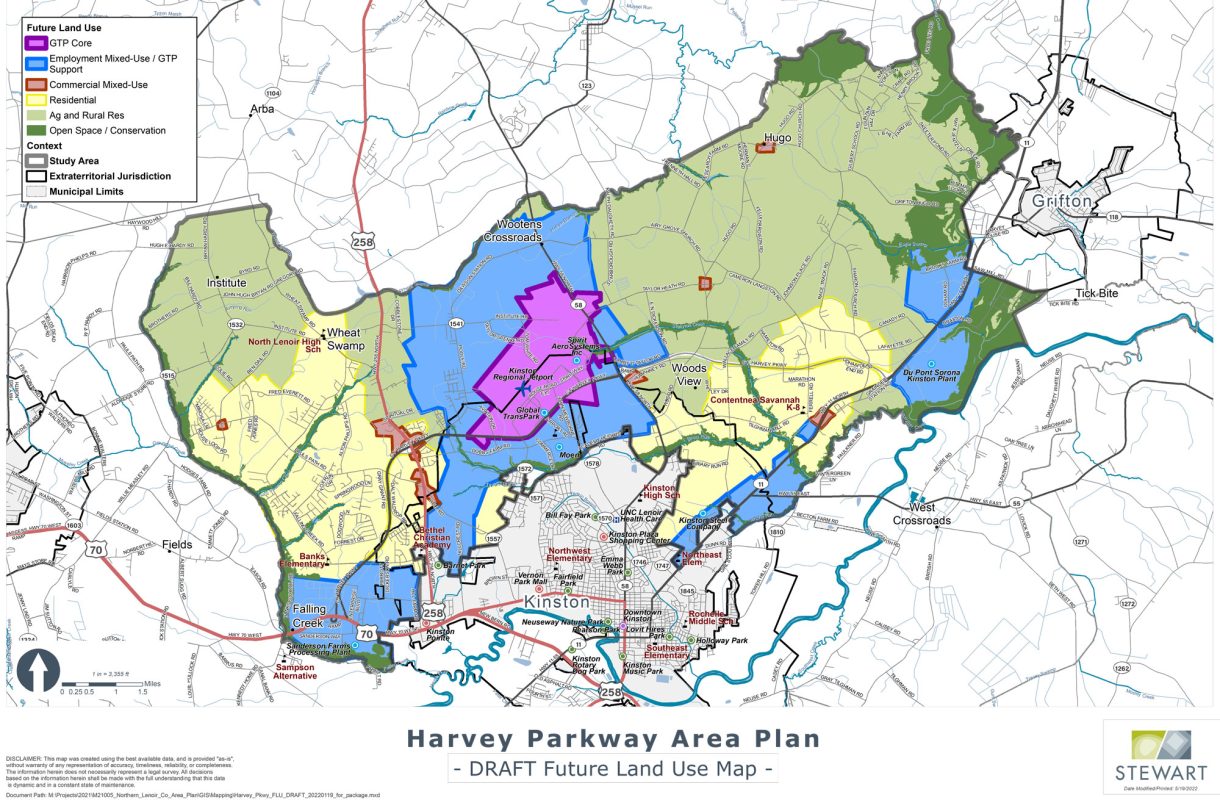 Project Resources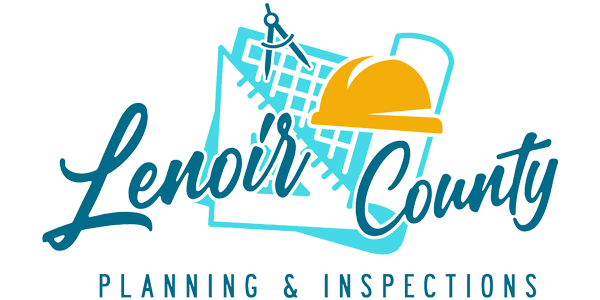 Lenoir County Planning & Inspections Department
Phone: 252-559-2260
Fax: 252-559-2261
Physical Address:
101 N. Queen Street
Kinston, NC 28501
Mailing Address:
PO Box 3289
Kinston, NC 28502
Hours of Operation:
Monday – Friday: 8:00am-1:00pm, 2:00pm-5:00pm