Convenience Sites
There are 9 Convenience Sites in Lenoir County – MAP THEM. These sites are for only Lenoir County residents that pay a landfill user fee on their Lenoir County taxes. NO COMMERCIAL.
Lenoir County is not permitted to accept any out-of-county waste. All out-of-county waste must be taken to landfill of the county where waste is generated.
City residents must go directly to landfill.
***All Businesses and Contractors must go Directly to Landfill
Exception: Acceptable recyclable materials
IF NOT SURE PLEASE ASK SITE ATTENDANT
ITEMS ACCEPTED AT CONVENIENCE SITES:
 Household waste  – Must not contain any banned or recyclable materials
Comingle Recyclables –  #1 & #2 Plastics, Bottles, Cans (must go in recycle bin)
Corrugated Cardboard – Must be broken and put in designated area
Paper – Newspaper, Magazines, computer paper etc…
Used Oil – Must be put in used oil drum
Used Oil Filters – Must be put in designated container
Fluorescent Bulbs – See Site Attendant for Assistance and DO NOT BREAK
Metals – Wire, Posts, pipes, Bikes, chairs, tables, grills, non-freon appliances
(All Appliances must have doors removed & put in designated area)
**Accepted only at the Landfill, Strabane, Nobles Mill, Deep Run, Wallace Family Road Sites**
Pesticide Jugs – Must be triple rinsed and have metal bans removed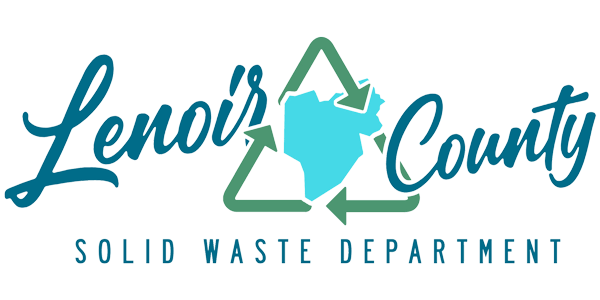 Lenoir County Solid Waste Department
Phone: 252-566-4194
Physical Address:
2949 Hodges Farm Road
La Grange, NC 28551
Landfill Hours of Operation:
Monday thru Friday: 8:00am - 4:30pm (Last load accepted 4:00PM)
Saturday 8:00 AM until 12:30 PM (Last load accepted 12:00PM)
Convenience Sites Hours of Operation:
Monday, Wednesday, Friday and Saturday 7:00am - 5:00pm
Tuesday and Thursday 8:00am - 6:00pm
Director: Kim Hill