Latest Updates
COVID-19 (Coronavirus) Vaccines
One of the most effective tools for preventing COVID-19 infections is to get a vaccine.  Vaccines are safe, effective, free, and available for everyone 5 and older! The Lenoir County Health Department has the following vaccines available: Pfizer, Moderna, and Novavax.  To schedule an appointment, call 252-526-4200.
Why get the vaccine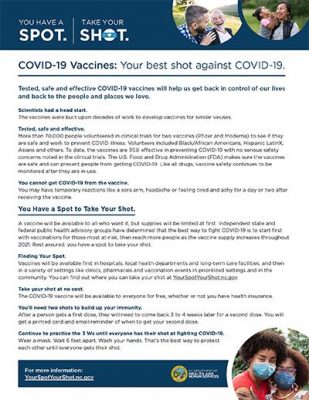 Tested, safe and effective COVID-19 vaccines will help us get back in control of our lives and back to the people and places we love. We understand some people may be concerned about getting vaccinated. While these vaccines have been developed as quickly as possible, routine processes and procedures remain in place to ensure the safety of any vaccine that is authorized or approved for use. Safety is a top priority and there are many reasons to get vaccinated. Below is a summary of the benefits of COVID-19 vaccination based on data currently available to the CDC.
COVID-19 vaccination will help keep you from getting COVID-19.
Based on what we know about vaccines for other diseases, experts believe getting a COVID-19 vaccine may help keep you from getting seriously ill even if you do get COVID-19.
Getting vaccinated yourself may also protect people around you, particularly people at increased risk for severe illness from COVID-19.
COVID-19 vaccination will help protect you by creating an antibody response without having to experience sickness. Even if you have contracted COVID-19, experts don't know how long the natural immunity lasts.
COVID-19 vaccination will be an important tool to help stop the pandemic.
Vaccines will work with your immune system so it will be ready to fight the virus if you are exposed.
Frequently Asked Questions
Getting Vaccinated
Resources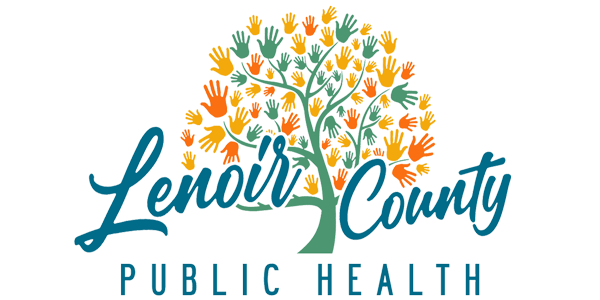 Lenoir County Health Department
Phone: 252-526-4200
Fax: 252-526-4299
Patient Records Fax: 252-370-1536
WIC Fax: 252-523-0369
Physical Address:
201 N. McLewean Street
Kinston, NC 28501
Mailing Address:
PO Box 3385
Kinston, NC 28502
Main Facility
Hours of Operation:
Monday – Thursday: 7:30am – 4:30pm
Friday: 7:30am – 1:30pm
Environmental Health
Hours of Operation:
Monday – Friday: 7:30am – 4:30pm