Animal/Rabies Control
The Lenoir County Animal Control program enforces the local Lenoir County Animal and Rabies Control Ordinance; State Laws (NCGS 130A-184-200; NCGS 67.4.1 – 4.4 and all other related state laws). Lenoir Animal Control Officers jurisdiction is county-wide, including the townships of La Grange and Pink Hill, but excludes the town limits of Kinston.
Animal Bite Reporting
North Carolina State Law (NCGS 130A-196) requires all animal related bites be reported to the local Health Department. This law states that these reports must be provided even if the animal is owned by the victim, the victim declined medical care or if the incident was determined an accident.
Phone (252) 526-4200 #2
Fax: (252) 252-370-1536
Quarantine Process
When an animal has been involved in a bite incident, Animal Control Officers are required to locate the animal and identify the owner. The Animal Control Officer will check to see if the animal is up-to date on rabies vaccinations. By law the animal is required to be placed on quarantine for 10-days (most commonly completed at the owner's residence) and the animal will be required to be vaccinated at the end of the 10-day quarantine if it is not currently vaccinated
at the time of the incident.
Rabies Vaccinations
Appointments can be arranged for Rabies vaccinations to be given by certified ACOs at the owner's residence. The fee is $10 per animal for one-year rabies vaccines. Please call Animal Control to set up an appointment.
County Wide Rabies Clinic
Lenoir County Health Departments holds rabies vaccine clinics in the spring and fall of each year. Clinics take place at participating veterinary offices in Lenoir County. Please call your veterinarian for specific dates. The fee is $7 per animal.
County Ordinances
North Carolina State Law requires all dogs, cats and ferrets over four (4) months of age be vaccinated for rabies and wear a rabies tag. Any violation of this law is a misdemeanor and is punishable under NCGS 130A-185.
There is currently no leash law in Lenoir County, excluding the City of Kinston, however; owners are to be responsible for their animals and confine them safely to their property at all times. Should an animal be a threat or nuisance to the public, Animal Control may cite the owner for ordinance or state law violations.
Requesting Animal Traps
Traps for dogs and cats are set at the discretion of Lenoir County Animal Control Officers. A waiting period normally applies due to demand. Please call the office to have your name/address added to the list.
Trapping Wildlife
Animal Control only trap wild animals that are showing obvious signs of rabies or has bitten/exposed humans or other animals to rabies. For all nuisance wildlife trapping contact a Wildlife Depredation Agent at: 1-800-662-7137
Reporting Animal Abuse
If you witness or suspect animal abuse happening within Lenoir County, please call the office to report it immediately.
Domestic Animals in Lenoir County must be provided the following:
Adequate food and water
Adequate shelter from to prevent against extreme heat or cold
If tethered, the length must be longer than 10ft and be property attached to a collar or harness
Livestock in Lenoir County must be provided the following:
Adequate food and water
Adequate shelter/wind break/shade
A space large enough to turn around, lay down, and/or live comfortably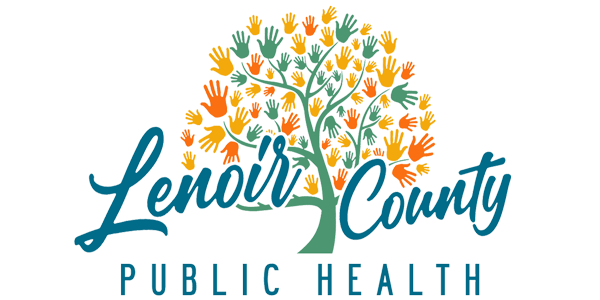 Lenoir County Health Department
Phone: 252-526-4200
Fax: 252-526-4299
Patient Records Fax: 252-370-1536
WIC Fax: 252-523-0369
Physical Address:
201 N. McLewean Street
Kinston, NC 28501
Mailing Address:
PO Box 3385
Kinston, NC 28502
Main Facility
Hours of Operation:
Monday – Thursday: 7:30am – 4:30pm
Friday: 7:30am – 1:30pm
Environmental Health
Hours of Operation:
Monday – Friday: 7:30am – 4:30pm