Benefits
Lenoir County has one of the best benefit packages around.  Our Human Resources staff are dedicated to keeping in touch with trends in benefits that our employees desire and need, and continually reviewing to ensure our benefits package is of good quality and meets the needs of both our employees and our organization.  Available benefits include:
Ancillary Benefits
Health: For a small bi-weekly premium, employees may choose between a traditional PPO (co-pay) health plan or a high deductible health plan coupled with a Health Savings Account (HSA). Coverage may be purchased for spouse, child(ren), or family.
Dental Insurance: At a bi-weekly premium, dental insurance covers preventive, routine, and non-routine care. Coverage for the same benefits may also be purchased for spouse, child(ren), and family. 
Vision Care: Coverage is available, at group rates, for employee and dependents.
Life & AD&D: MetLife Group Term Life insurance – $20,000 at no cost to the employee.  Additional optional life available to employee/dependents at a nominal cost to employees.
Supplemental critical care and accident insurance plans: These optional coverage plans are available at a nominal cost.
Flexible Spending Accounts: Pre-tax accounts which can be used to pay for qualified out-of-pocket medical, dental, vision expenses.
Employee Wellness
Employee Assistance Program: Counseling services are available to all County employees and immediate family members in the home. Services are provided in a private and confidential setting (in-person or virtually).  The County provides coverage for the first six visits.
Work Life Balance
Annual Leave: Full-time employee earn from 10-21 days annually based on years of service. Service credit from other NC and Local Governments in the retirement system may be considered in determining leave accrual rates.
Sick Leave: Full-time employees earn one day (7.5-8 hours) of sick leave per month. Sick leave from other NC and Local Governments in the retirement system may be transferred to the County.
Holiday Leave: Throughout the year, 14 days of paid leave are provided in recognition of holidays.
Flexible: Work schedules.
Employee appreciation
Financial Security
Local Governmental Employees Retirement System: For employees assigned to work 20 hours per week or more in a benefited position, participation in this program is automatic. Employees contribute 6% of their salary, which is tax deferred.  After five (5) years of creditable service, you become fully vested in the retirement system.
401K: The County provides a 2.5% contribution. Our sworn law enforcement officers receive a flat 5% contribution to their 401K.
Longevity Pay: After 5 years of creditable service with Lenoir County Government, employees receive an annual longevity payment that is paid every year thereafter. This lump sump payment rewards employees for their length of service to Lenoir County.  The amount is based on years of service.
Short Term Disability: Available at a nominal cost to employees.
More Information
Benefits
401K SUMMARY OF BENEFITS
401K/457 PLAN
401K/457 INVESTMENTS
Forms
BENEFITS CHANGE FORM

DIRECT DEPOSIT FORM
Other Links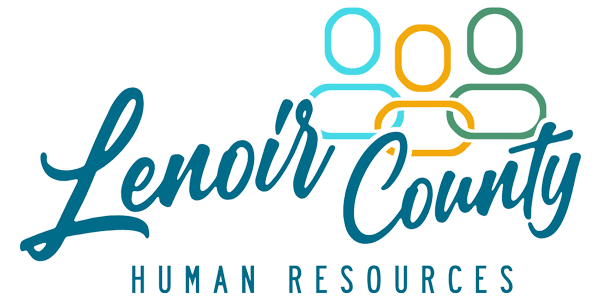 Lenoir County Human Resources Department
Phone: 252-527-0313
Fax: 252-559-6454
Physical Address:
130 South Queen Street
Kinston, NC 28502
Mailing Address:
PO Box 3289
Kinston, NC 28502
Hours of Operation:
Monday – Friday: 7:30am – 5:00pm
Director: Lashanda Hall
Analyst: April C. Batchelor