Your government is hard at work for you. Each and every day, more than 450 county employees staff our offices, work in the field, respond to emergencies, stand on the front line, and keep our communities moving – assisting our citizens and performing challenging work to provide essential services that make life better in Lenoir County.
Below are other governing bodies within Lenoir County Government.
County Commissioners – The Board of Commissioners meets the first Monday of each month at 9 a.m. and the third Monday of each month at 4 p.m. The 4 p.m. meeting afford the general public the opportunity to attend the meeting. Meetings are held in the Commissioners' boardroom, located on the first floor of the Courthouse in Kinston.
County Departments – Our organization comprises 19 departments that provide important services to the citizens of Lenoir County – from law enforcement, health care and emergency response to waste disposal, transportation and record keeping.
Transit Advisory Board (TAB) – Lenoir County Transit Advisory Board meetings are held on a quarterly basis unless there is a need for a Special Called Meeting and that will be posted also. All meetings unless otherwise notified are held in the Lenoir County Transit Conference Room on 201 E. King St., Kinston, NC 28501.
Transportation Committee – The Lenoir County Transportation Committee was created by the Lenoir County Board of Commissioners in November of 1996 in an effort to organize the County's citizens, cities and towns, and the leaders of Lenoir County into one unified voice, to make requests made to the North Carolina Department of Transportation more effective, and to develop a comprehensive Transportation Improvement Program for Lenoir County.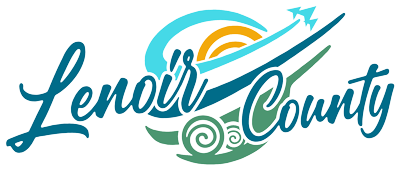 Lenoir County, North Carolina
Phone: 252-559-6450
Fax: 252-526-6454
Physical Address:
130 South Queen Street
Kinston, NC 28501
Mailing Address:
PO Box 3289
Kinston, NC 28502