Child Care Services
Child Care Services are for parents of Lenoir County children to have access to choose and receive affordable, quality child care while they work. Our goal is to provide a seamless service for families who need help paying for child care and to enable parents to maintain full-time employment in order to support their family and achieve economic independence.
Applying for Assistance
Call 252-559-6400 for an appointment and complete an application or visit our offices at 130 W King Street, Kinston, NC 28501.
Provider Information
You may look up provider names, addresses, and information on the Internet at NC Division of Child Development.
Subsidized Child Care Program
Using state and federal funds, North Carolina provides financial assistance for child care to many families through a locally administered state supervised program. You are free to choose your own type of child care arrangement. Payment amounts for each child depends on:
Your family situation
Your income
The cost of child care provided
The type of public funds from which the payment is made
Each County receives an annual amount of state and federal funds from the State to spend for subsidized child care services. If funding is not available to serve all families who apply for subsidized child care, the families can be placed on a waiting list until funding becomes available.
Qualifying for the Subsidized Child Care Program
Income limits apply. Most families are required to pay a 10 percent parent fee. The parent is responsible for paying the fee directly to the child care facility/provider.
Income Limits for Child Day Care
Income limits depend on the number in the household. Below are guidelines. You can always call us at 252-559-6400 for more information.
FAMILY SIZE
MAXIMUM GROSS  INCOME
133% FEDERAL POVERTY LEVEL 
MAXIMUM GROSS MONTHLY INCOME
200% FEDERAL POVERTY LEVEL             
PERCENTAGE OF INCOME FOR
PARENT FEE
1
$1,337 
$2,010
10%
2
 $1,800   
$2,707
10%
3
 $2,263   
$3,403
10%
4
$2,727 
$4,100
10%
5
$3.190 
$4,797
10%
6
 $3,653  
$5,493
10%
7
$4,116 
$6,190
10%
8
$4,580 
$6,887
10%
9
 $5,043 
$7,583
10%
10
$5,506 
$8,280
10%
11
 $5,969  
$8,977
10%
12
$6,433  
$9,673
10%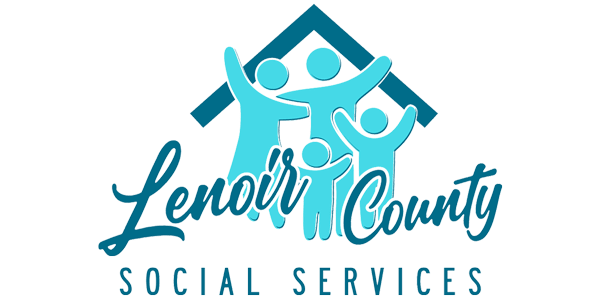 Lenoir County Department of Social Services
Phone: 252-559-6400
Administration, Personnel, Business Officer/Accounting
Fax - 252-559-6381
Adult Services & Child Welfare Services
Fax - 252-520-7878
Child Support Services
Fax - 252-559-6380
Economic Services (Food & Nutrition Services, Medicaid, Fraud, Energy, Transportation)
Fax - 252-559-6328 
Medicaid Expansion
Phone Number :252-559-6269
Email: lcdss@lenoircountync.gov
Physical Address:
130 W King Street
Kinston, NC 28501-4836
Mailing Address:
PO Box 6
Kinston, NC 28503-0006
Hours of Operation:
Monday, Tuesday, Thursday & Friday - 7:30am to 5:00pm
Wednesday – 7:30am to 12:00pm
Director: Jeff Harrison
Frequently Asked Questions